Belgian Championship on the road 2022
On 26 June 2022 the Belgian Road Cycling Championships will take place in Middelkerke. Tens of thousands of cycling tourists will find their way to the coastal town to cheer on their favourite cyclist(s). 
Staying close to the start and finish of the race?
Our residence in Westende is located almost alongside the championship course. This makes it the perfect base for those who want to be on the side of the road to support the riders, but also for those who want to (partially) cycle the course themselves on Saturday 25 June.
Book your stay in Westende now with arrival dates between 20 and 26 June and benefit from a 10% extra discount with the discount code BK ELITE OP DE WEG.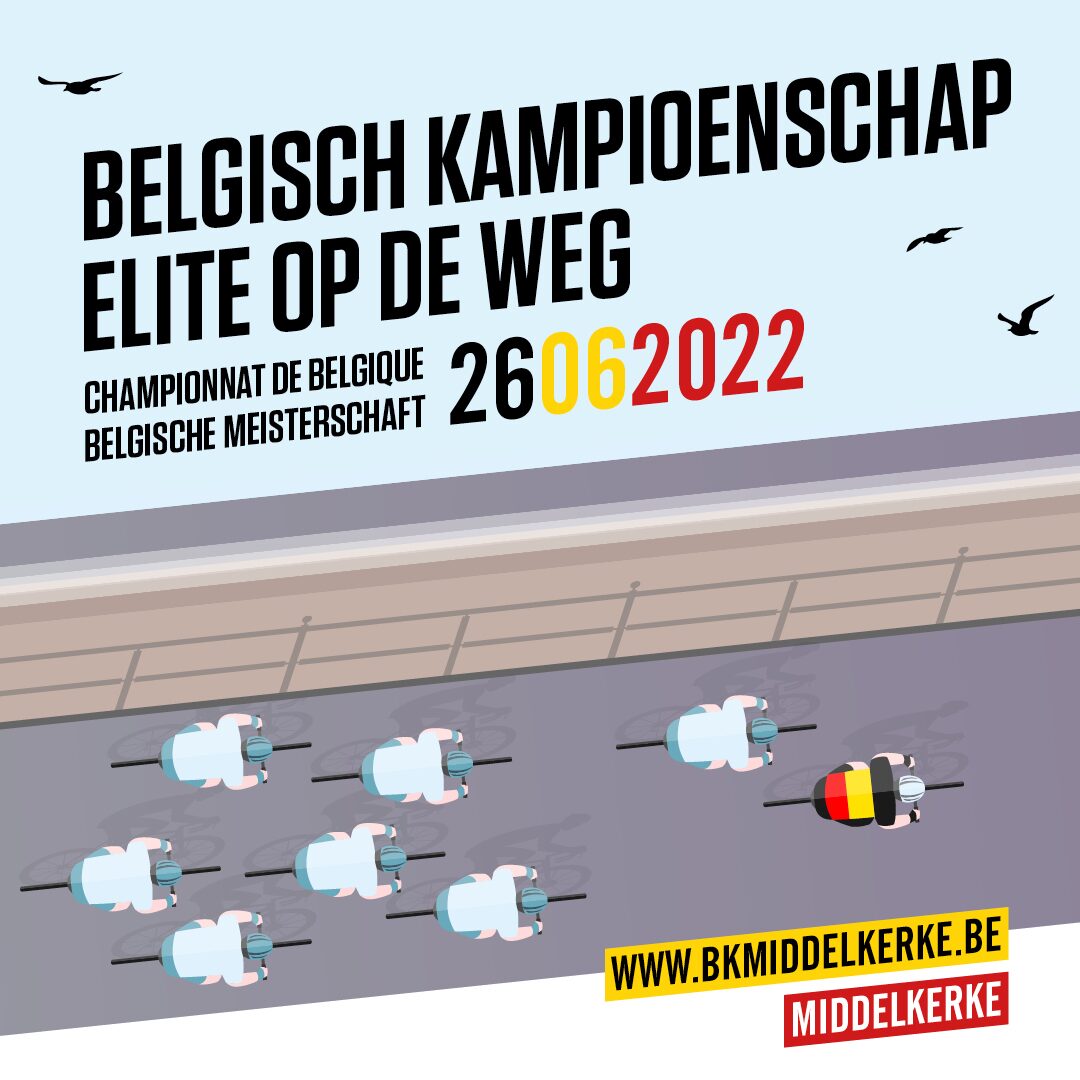 ---
Book your stay along the Belgian Championship route
Select below the number of persons and your arrival and check-out dates to see the availability and prices. 
Don't forget to fill in the discount code BK ELITE OP DE WEG during the booking process to enjoy an extra 10% discount.
Search & Book
2 guests
+ 0 babies
+ 0 pets
Select a stay period
Refine your search
Westende
Belgium - Belgian Coast
Our holiday homes are equipped with all modern comfort, TV and WiFi access. The child-friendly beach of Westende guarantees a peaceful holiday.
Prices for 2 guests with arrival on Mon 20 Jun and departure on Mon 27 Jun (7 nights)