Craftmanship on your plate
No, you really don't have to take it literally. You get delicious things on your plate when you dine in Limburg. You will enjoy the beautiful surroundings, but also top gastronomy.
In beautiful Limburg, you will of course find many good addresses to enjoy a delicious meal.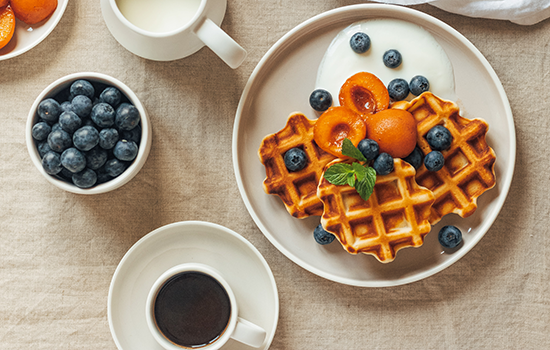 Breakfast - Brunch
The dawn has gold in its mouth. Is that why you go out to score a tasty breakfast? Then you should invariably drop by Brasserie Belfleur or Caffè e Gusto.
Both are fine places that offer a delicious start to the day. Do you prefer to sleep in? Then head to Maison Blanche or Brunchie for a blissful brunch.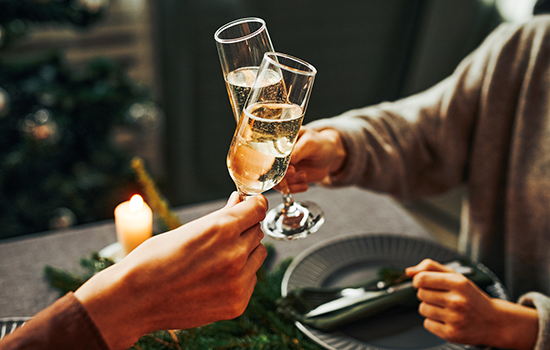 Dinner
After a long filled day, there is nothing better than having a delicious meal. Which kind of restaurant you do that in is entirely up to you! Do you opt for a brasserie? Then you should definitely consider Brasserie Den Noordkant, Restaurant Gusto or Brasserie 't Parck. Are you in Hasselt? Then be sure to stop by Brasserie Bordeaux. 
Can it be that extra something more? Rongese in Hasselt is definitely star-worthy and is synonymous with fine wines and ultra-fresh produce. The same goes for Ogst. This tidy establishment serves charm in its purest form.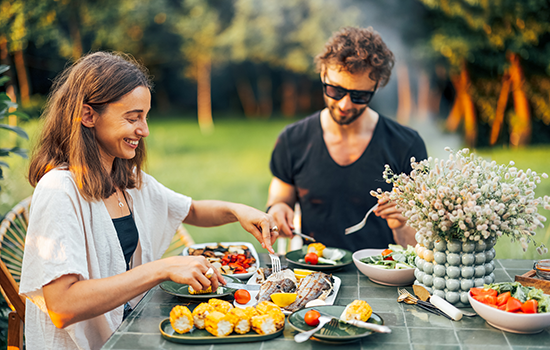 Lunch 
Have you had a good walk in the beautiful forests of Bokrijk and its surroundings? Then you must have gotten hungry. In and around Houthalen-Helchteren, you can go to many establishments.
There is Effe Anders and Abdijhoeve Houthalen. Are you in bustling Hasselt? Then you can go to Marloo's, among other places.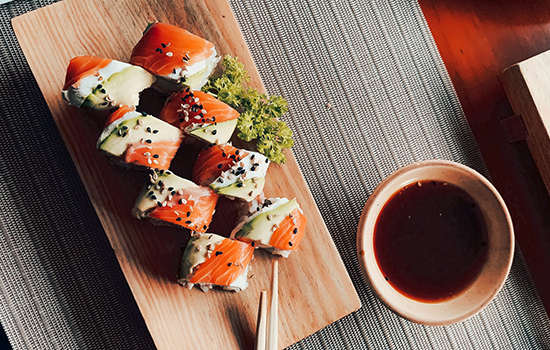 Did you wish for anything else? 
Besides all those tasty snacks, maybe you're looking for something else? If so, perhaps you fancy a fry, roll of sushi or bowl of rice?
In Houthalen-Helchteren, you can feast on Japanese cuisine at Wakame Sushi. Do you prefer real Belgian fries? Then frituur 't Knabbelke is a real hit. Chinese dishes can be found at Happy Garden. 
Prefer to do all this on the Belgian Coast? 
Holiday Suites has no fewer than six residences on the Belgian Coast. There, too, there are plenty of culinary secrets to discover. Will we see you soon in one of our residences by the sea?