Discover the splendour of nature in Limburg
If you enjoy a relaxing cycling or hiking trip, Limburg is the right place. Nature lurks around every corner. Moreover, you will find some unique walking or cycling experiences that you will hardly find anywhere else. Our holiday flats in Houthalen-Helchteren are located in a wooded area and are the ideal base for a cycling or hiking holiday in Limburg.
We are happy to inspire you with some iconic cycling and hiking routes you will never forget.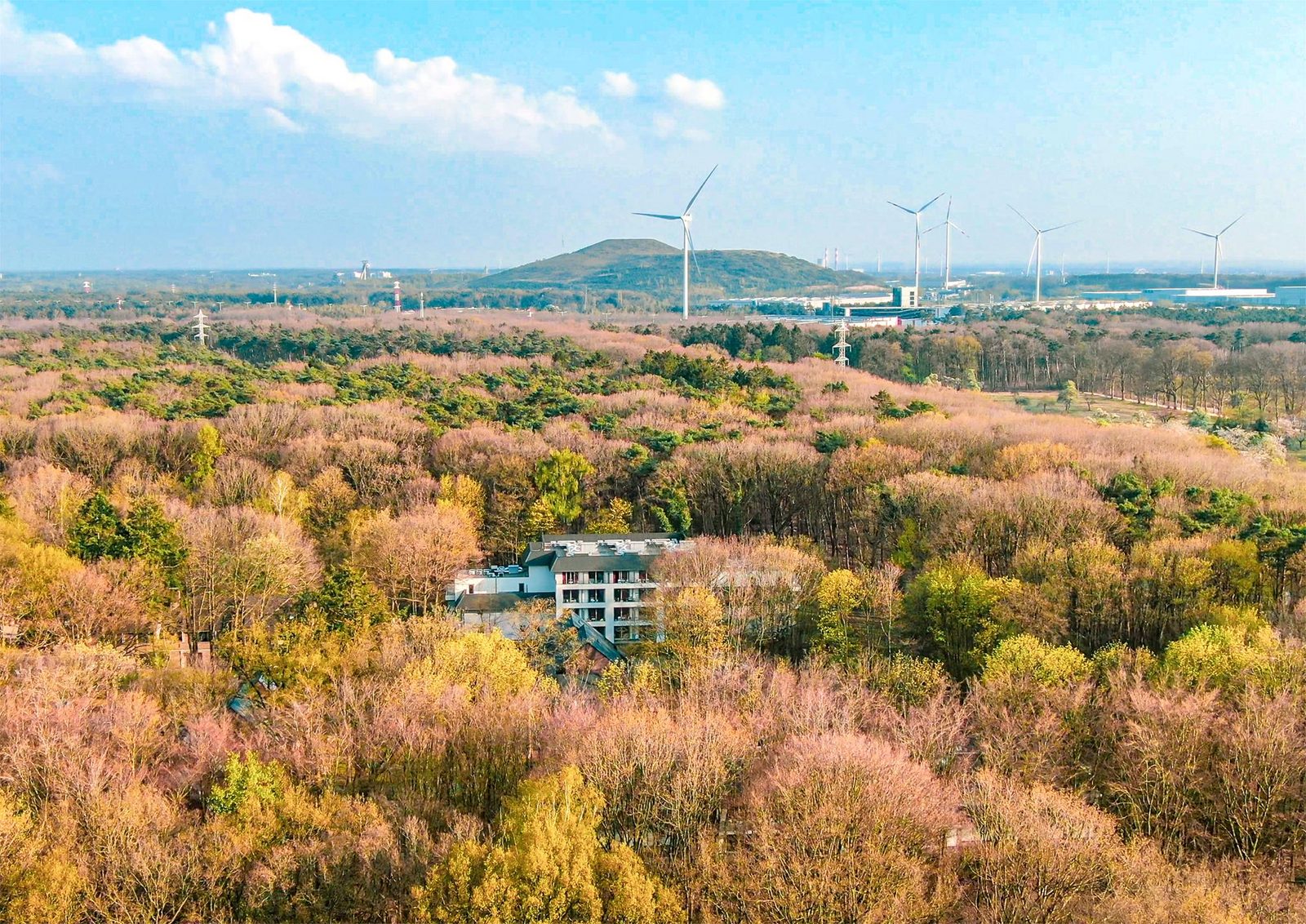 Popular cycling experiences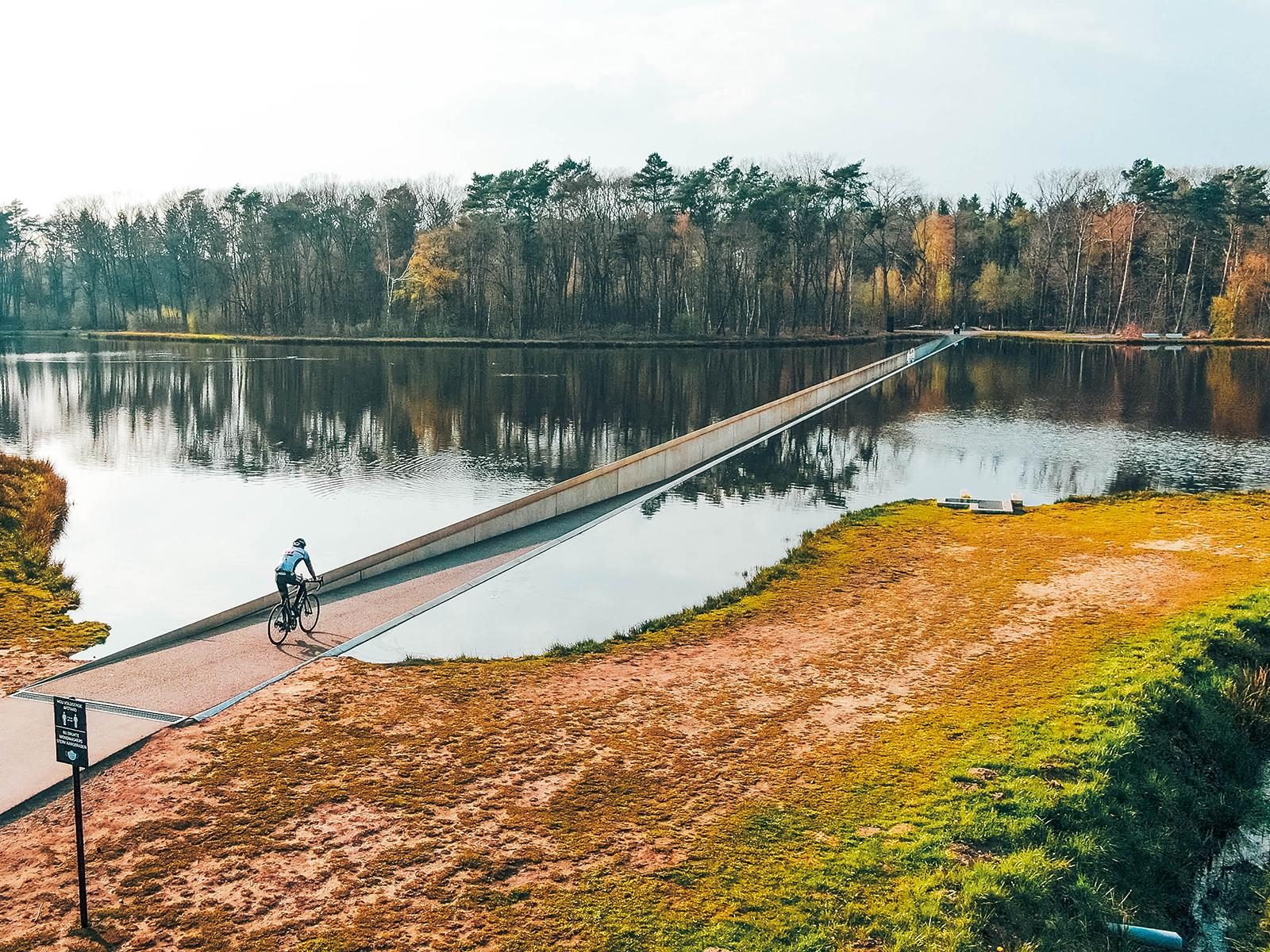 'Cycling through Water' in Bokrijk
This unique cycling experience lets you cycle more than 200 metres straight through a pond. The path is lower than the water level, putting the water at eye level on both sides. Thanks to the many junctions, you will find numerous cycling routes that pass here.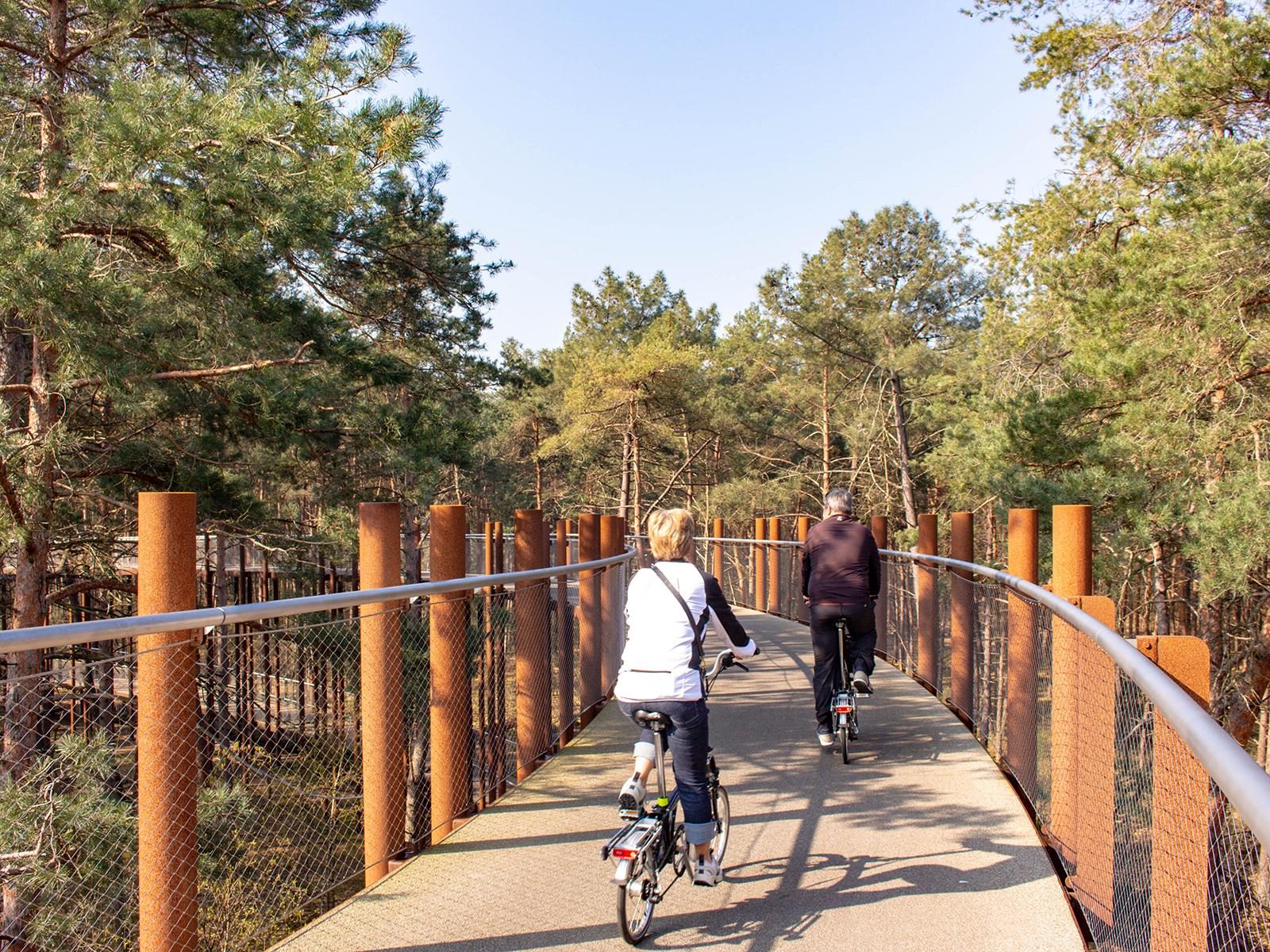 'Cycling through the Trees' in Bosland
Cosy up cycling among the treetops on this iconic 700-metre-long cycle bridge. A double circle takes you up to 10 metres high, allowing you to literally cycle between the treetops. Every year, this cycle bridge even attracts international cycling enthusiasts to the region for this unique experience.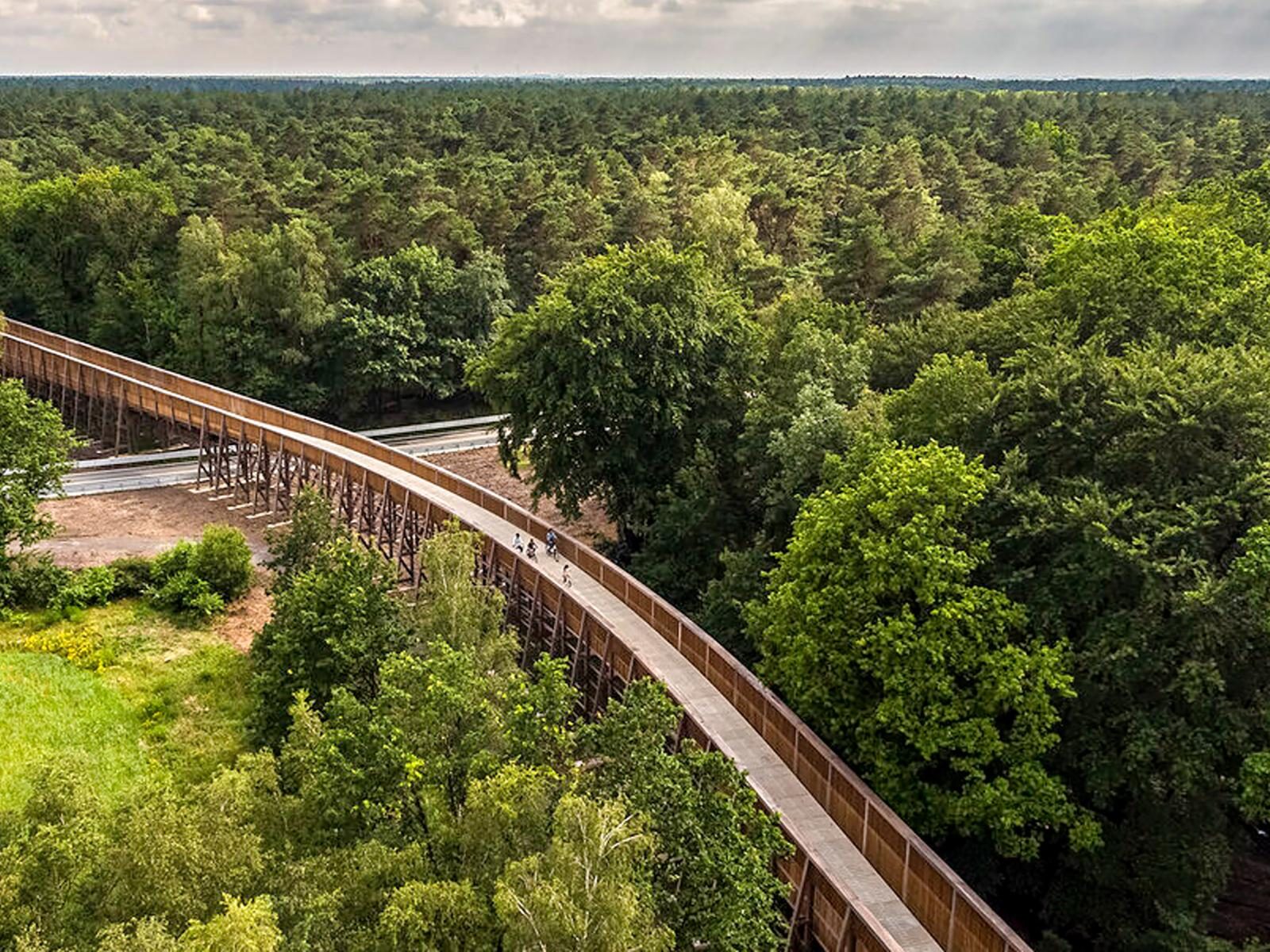 'Cycling through the Heathland' in Hoge Kempen National Park
Cycling through the Hoge Kempen National Park is something that should definitely not be missed during your holiday in Limburg. On this four-kilometre cycling trail, you'll ride over a 300-metre wooden cycling bridge where you'll be treated to stunning panoramic views. Combine 'Cycling through the Heath' with 'Cycling through the Water' for an extra unique 56-kilometre cycling tour.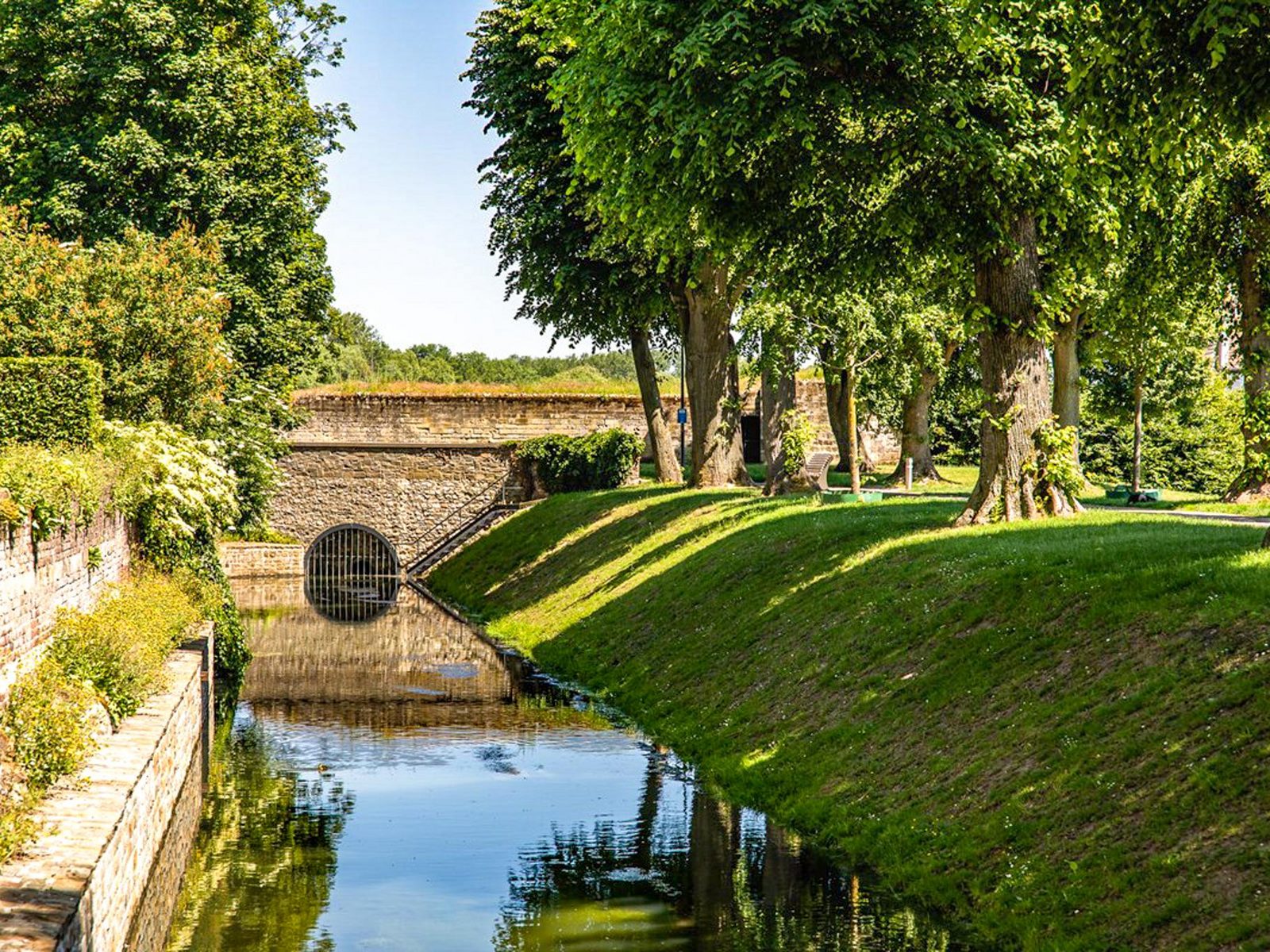 In and around our country's oldest city
Enjoy the splendour of Tongeren, Belgium's oldest city, with its rich Roman history and beautiful basilica. This spirited cycle tour takes you past castles and fortresses and picturesque villages where time has stood still.
Book a relaxing cycling holiday in Limburg?
A cosy and comfortable holiday flat where you are free to plan your days as you like, that is what you will find at Holiday Suites. Centrally located in a wooded area in Houthalen-Helchteren, you are guaranteed to find the ideal base for an enjoyable cycling holiday.
Popular hiking experiences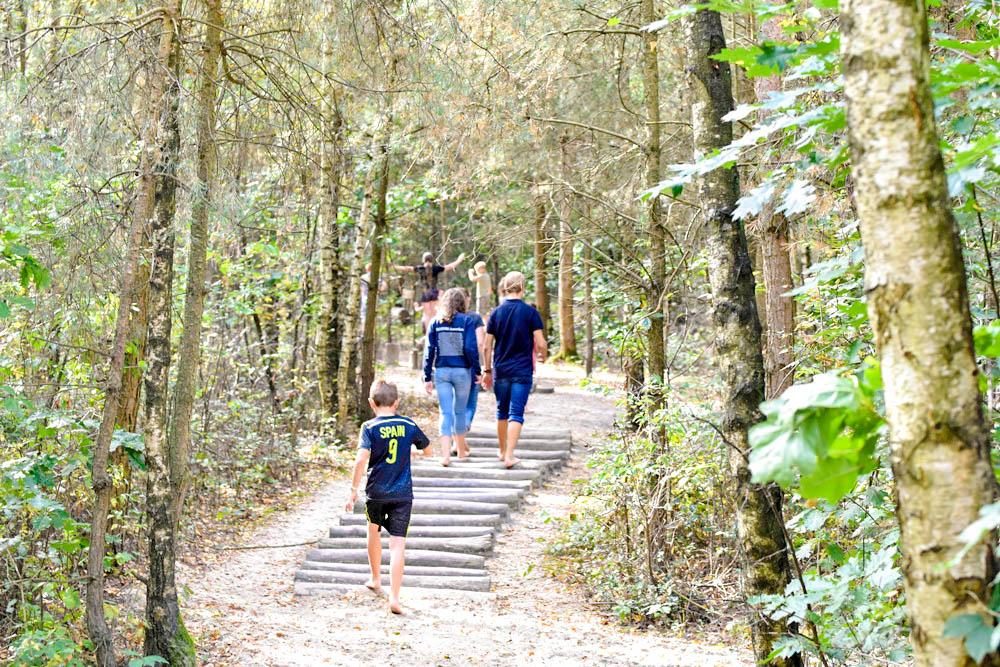 The Barefoot Path
Leave your shoes behind, walk barefoot through the water and mud and feel nature with your feet. The Barefoot Path is a controlled 3-kilometre trail with wood, stones, tree trimmings, grass and clay. A super fun experience for the whole family!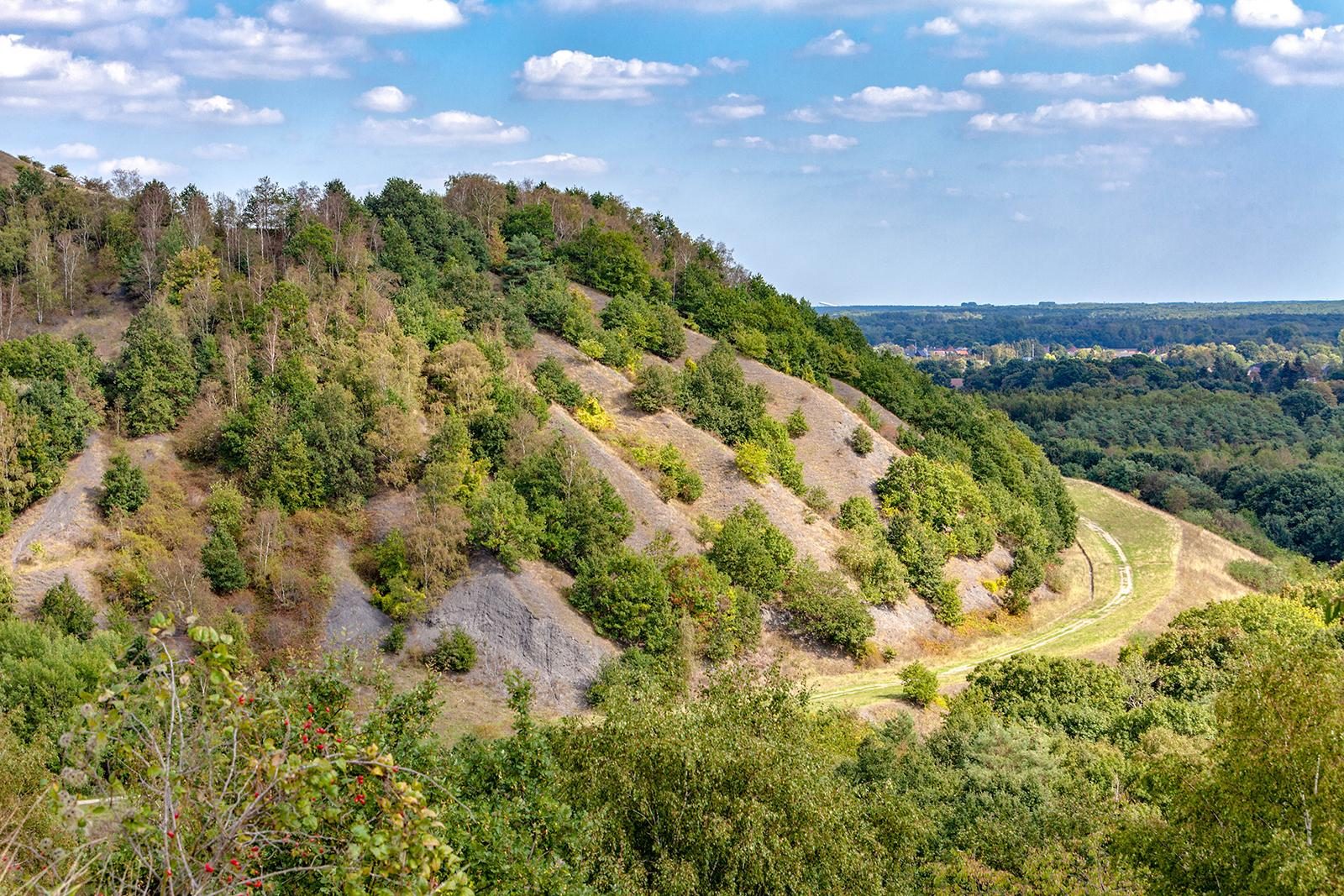 Terhills
Enjoy nature and adventure at the historic Terhills mining site. Be surprised by lush fauna and flora, huge water features and unique views. A visit to Terhills is perfect to combine with the Hoge Kempen National Park or a shopping day in Maasmechelen Village.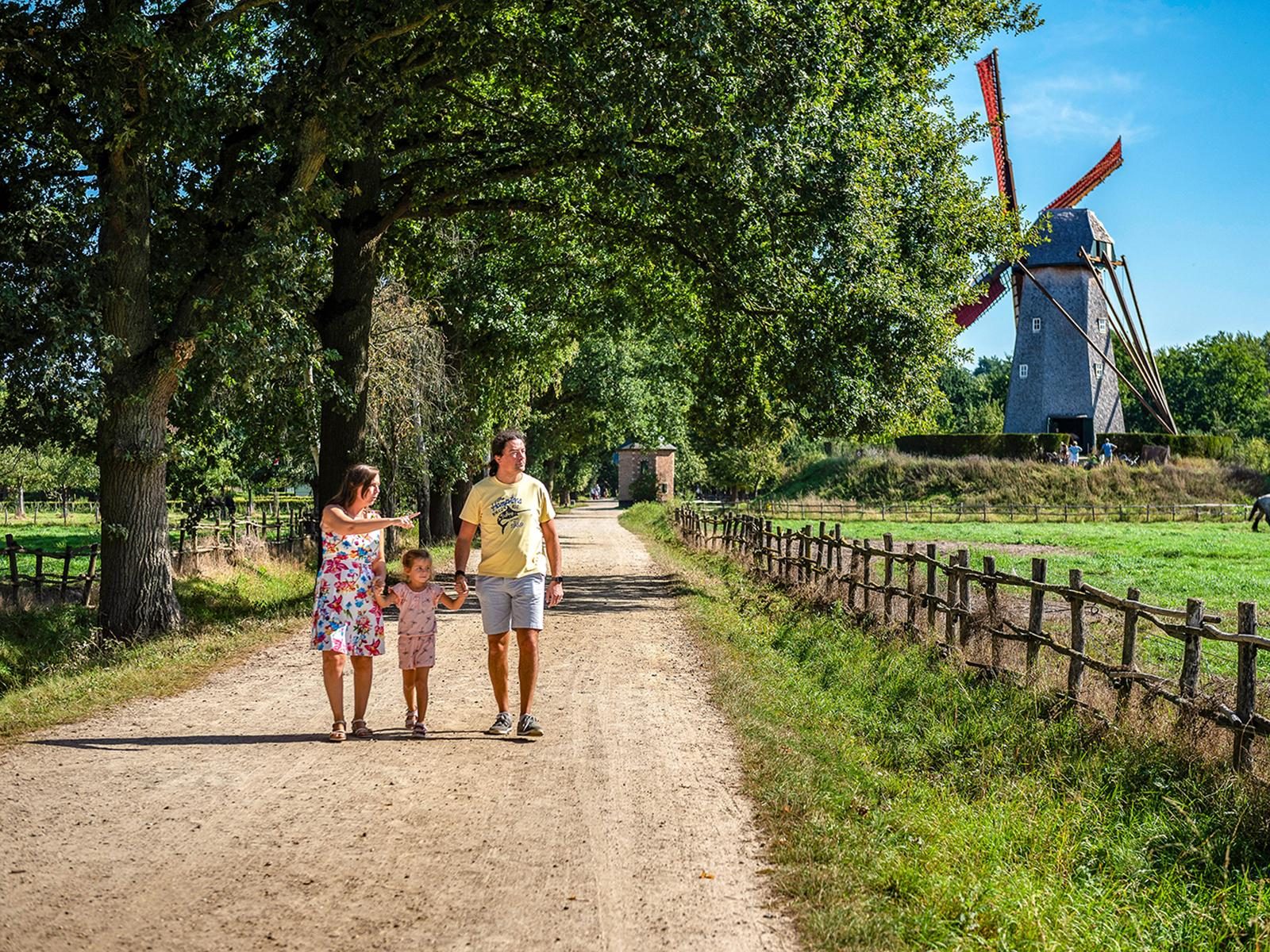 The Wijers: hiking area Bokrijk - Kiewit
Domein Kiewit and Bokrijk offer various walking routes along the vast ponds and woods. Stroll along 'Cycling through Water' - which you can also do on foot, by the way - or spot birds from the bird-watching wall at the pond.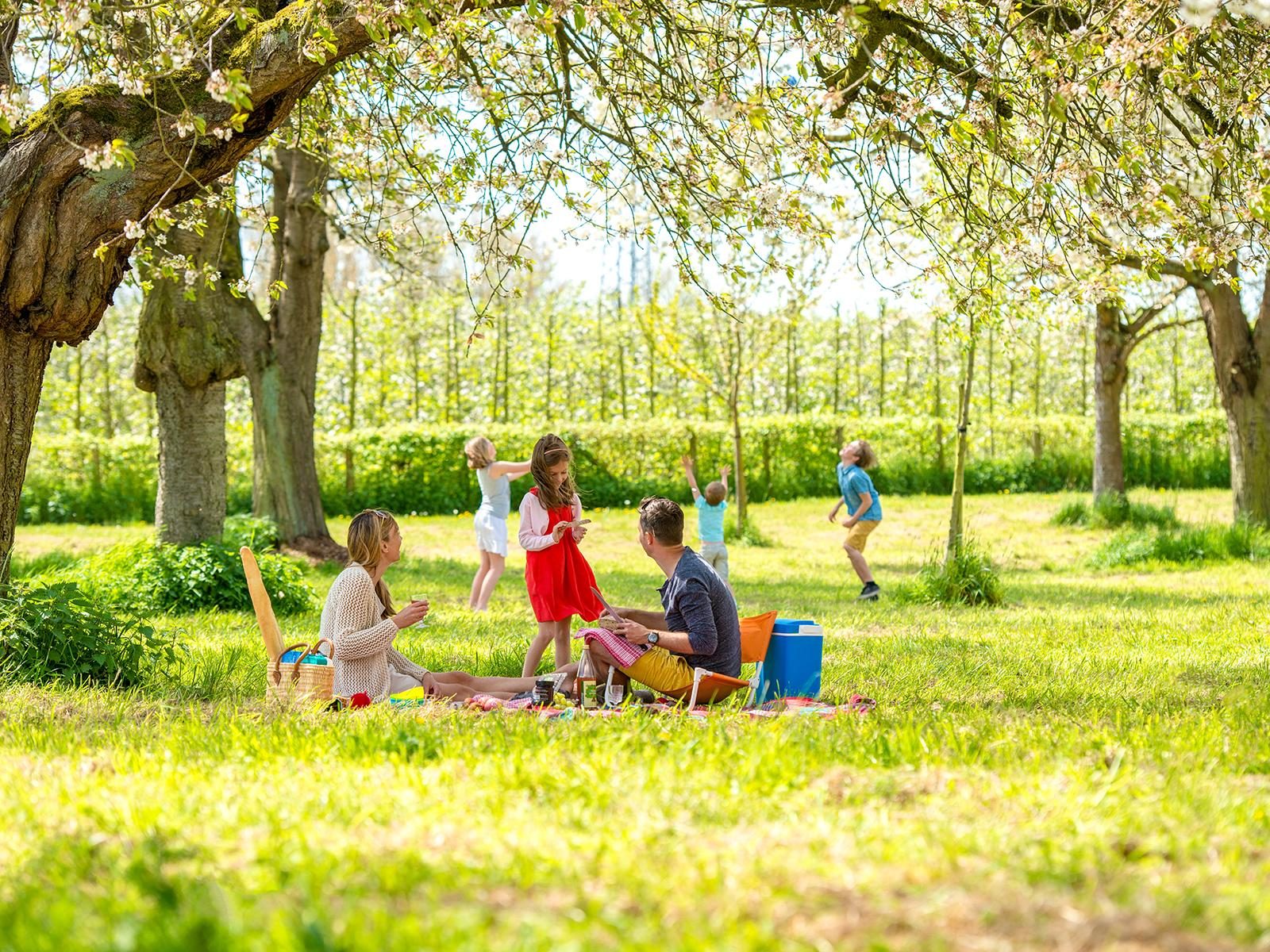 Hiking Box Experience
Do you like more of an interactive walk? The Day Trip is a new company that offers walks where you find out the route through fun assignments. In the walking box, you will also find tasty snacks and drinks for along the way!
Enjoy a wonderful cycling or hiking holiday in Limburg
Select an arrival and departure date and you will immediately see all availability and prices. Moreover, you will benefit from our early booking discount if you book at least 30 days in advance.
Search & Book
2 guests
+ 0 babies
+ 0 pets
Select a stay period
Refine your search
Limburg
Belgium - Belgian Limburg
Enjoy an amazing stay with the whole family at Holiday Suites Limburg, surrounded by woods in Belgian Limburg.